Introduction
In this post, I will talk about some network strategies to counter certain program combos.
This a defence guide, not an attacking guide
. Go to the Hacking strategies forum for attack guides.
Keep in mind that all network strategies also have their own program counters. But hopefully this post will help people who are struggling against defending a certain type of program combo.
Anti-
Beam cannon

+

ICE-wall
"Basic program for any hacker. Beam Cannon attacks the strongest firewall nearby."
"Fortify your nodes during attacks with the ICE-Wall defensive program. It absorbs enemy attacks until the ICE-Wall is destroyed."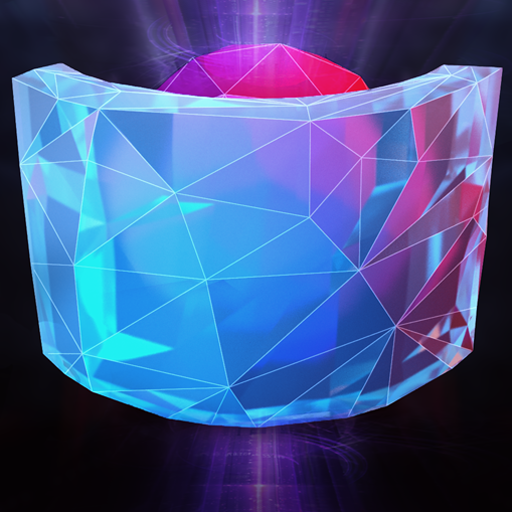 Once the beam cannon attacks a node, it locks onto it making it a simple, but effective program. Most commonly used along with the ICE wall as a defensive node. By itself, single beam cannons can easily be taken out by the defending node.
The problem arises when the hacker adds a ICE wall to it. This makes gives the beam cannon an advantage as now it can hold its node and keep attacking and the defending node.
A simple method to counter this is to make choke points like this:
When the attacker gets to the evolver (the so-called "choke point"), the two turrets can quickly wear down the ICE-wall. If the attacker doesn't replace the ICE-wall, the evolver will get taken back deleting the beam cannons installed on the evolver.
Obviously, if the attacker is quick enough to replace the ICE-wall, the attack will go through. However, this is a skill learnt in higher levels as players learn from their mistakes so this method is still effective in lower levels.
Higher levels require higher level defences and many more choke points to increase the chances of the attacker's mistakes. More information on choke points
here
Anti-
Shuriken

+

ICE-wall
"This offensive program spreads multiple attacks to all nearby enemy nodes"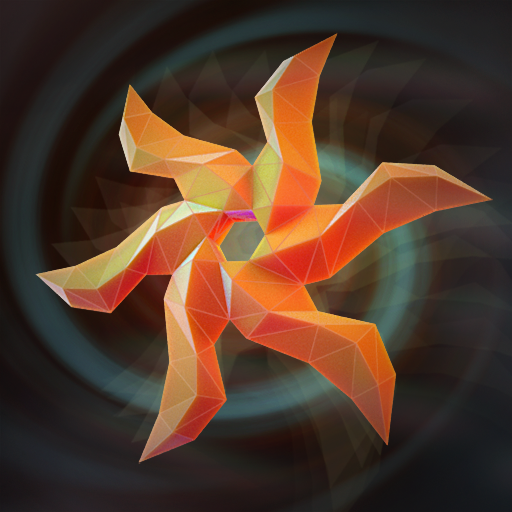 Shuriken's lose their effectiveness in higher levels as their strengths don't match up compared to the beam cannon. It is also much more situational.
However, 2 shurikens + 1 ICE-wall is still an effective combo strategy in the lower stages. Usually, this combo will be placed on a highly congested node with a lot of things linked up to it. It can also be used to counter weak choke points.
Easiest way to counter this is to "unclump" unnecessary parts of your base. Here is an example of a nicely spread out base while keeping strong choke points to counter the beam cannon + ICE wall combo: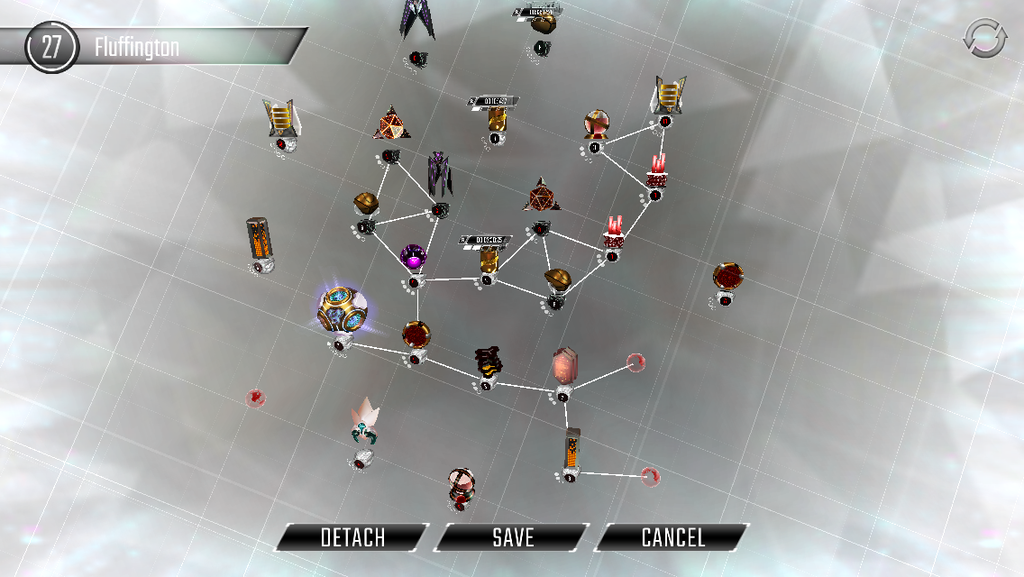 Another tip is to also unclump your core. Shurikens are really effective when they are placed on congested cores as they have 5 node connections. Limit the core to 3-4 connections and you should be fine.
Anti-
Worms
"Worms primary trait is that they multiply. Install one and you'll soon have many."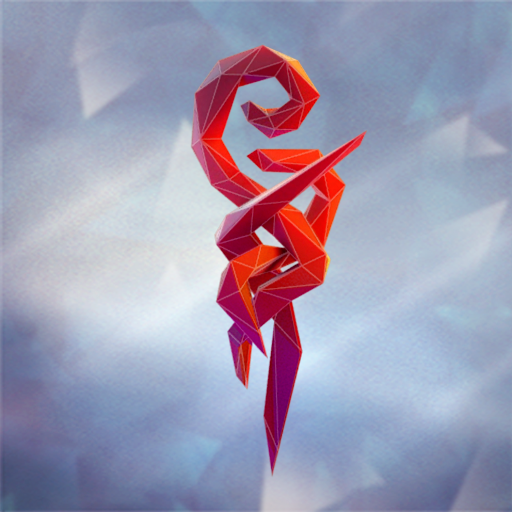 "Worms are so op!"
Jeez, how many times have I heard that? They really aren't and definitely become rare to use in higher levels.
Anyways, worms are like the "clean-up crew" imo. Of course their op ability is to spread and multiply, but they are quite weak.
Code gates are an effective way of keeping worms out. With high level code gates, worms won't do a scratch of damage because of the code gate's small health regeneration and strong code strength defence.
For example, this guy tried to use worms, blaster and protector to get rid of my code gate: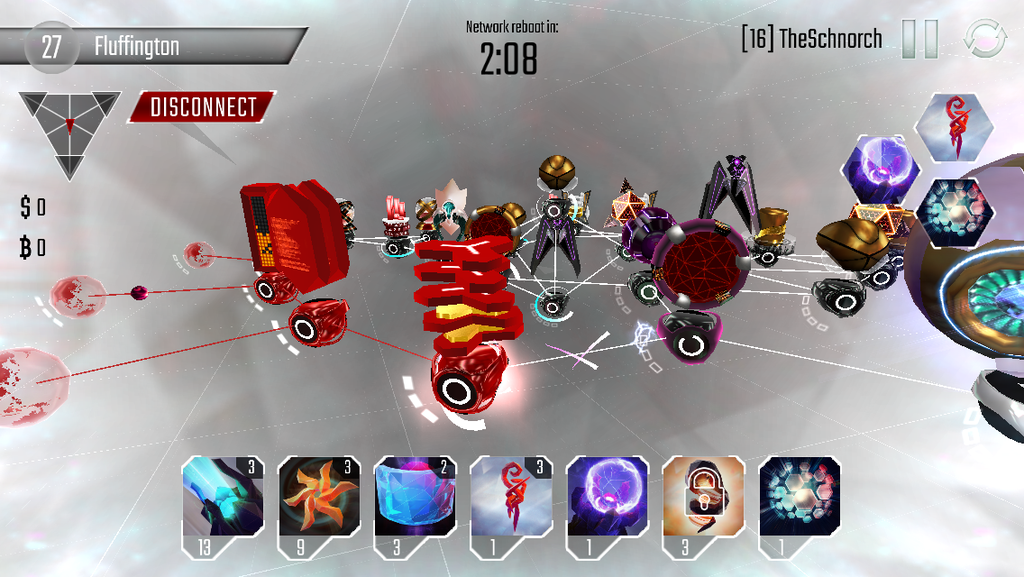 30 seconds later, he realised that worms weren't working. So he switched it out for dual blasters. After a minute, my code gate still hasn't been broken. It just shows you how weak worms are when attacking high defence nodes like code gates: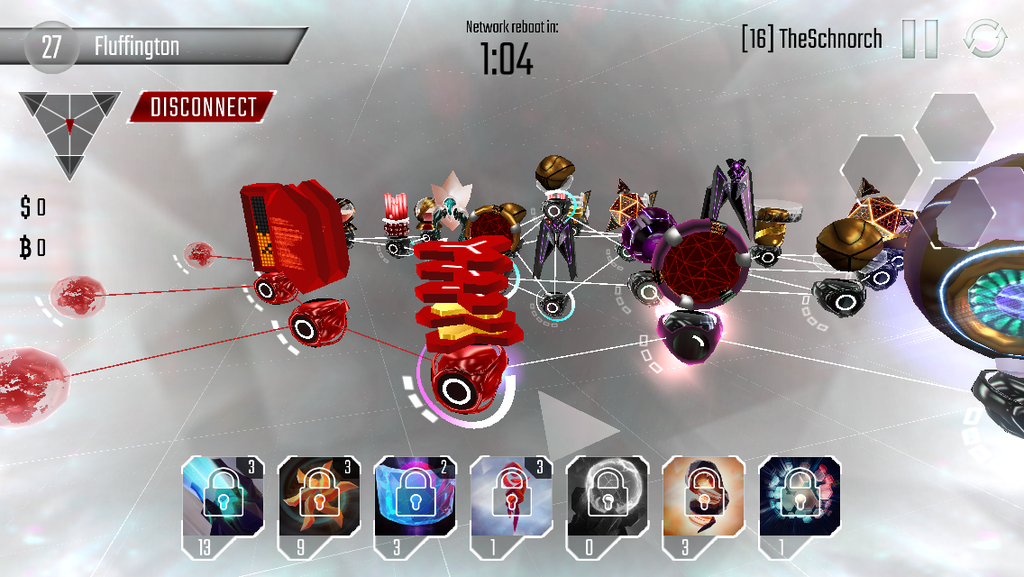 Another way to fend off worms is using the choke point technique again. Worms don't deal enough damage to high firewall defences for it to be effective enough.
That being said, worms are extremely useful for when taking over "free" white nodes. Saves you a couple of beams
Anti-
Kraken
"Release the Kraken! Its monstrous tentacles come from netConnections and head straight towards the Core. The more tentacles join together, the stronger the Kraken is."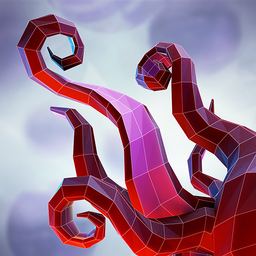 Okay, now seriously these guys can be quite powerful, especially in mid game level 15-30. At level 1, these guys can do 36 damage. When placing them on 3 netConnections, when they join up, they do 108 damage while only taking up one spot! Thats more damage than 7 level 1 beam cannons combined into one spot. And what's worse is that they spread - like worms, but they don't need to replicate.
But krakens have a trait that can be easily exploited through careful planning. They head
straight to your core
.
So an easy counter to this is to leave your core outside like this: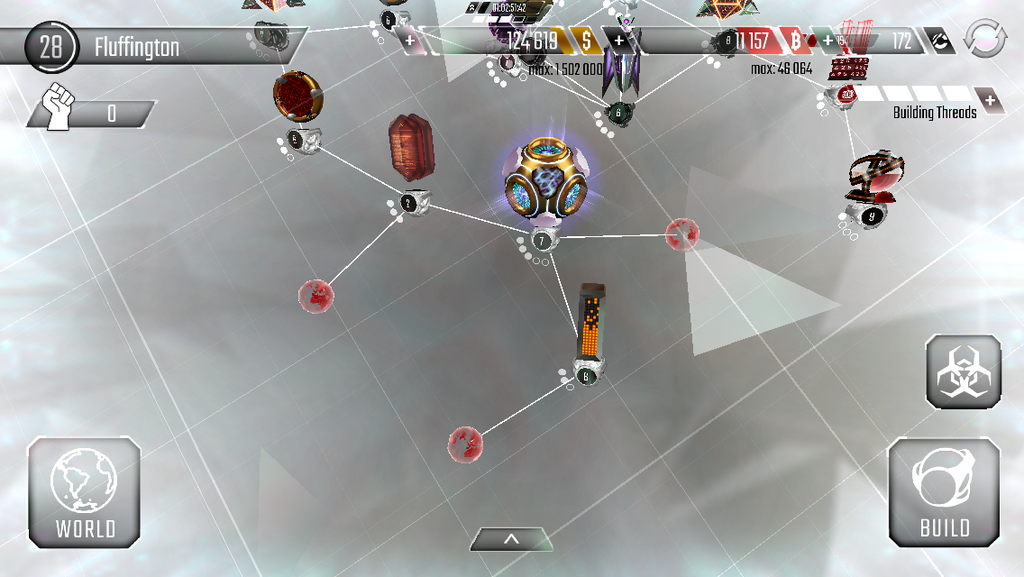 Of course, this would sacrifice your rep, but it completely nullifies the effectiveness of a kraken attack. You would normally do this if you value your resources more than your reputation.
Another strategy against this is to make the shortest route to your core guarded by defence nodes. The kraken will automatically take the shortest path and you can "chop off" the kraken's tentacles by taking back the kraken infected node using defence nodes. This will cut off all the tentacles that are ahead of the node.
Here's a simplified example of routing the kraken's attack and "chopping off" the kraken attacks:
The
aqua lines
are the kraken's attack path and will not target the two black defence as it heads straight for the core. The two defence nodes are then safe from the kraken's attack path and can take back the compiler and library if they are unprotected.
So with krakens, just make sure you know where the kraken's attack path is and use that to your advantage.
Anti-
Acc

e

ss

+

Data Leech

/

P

o

rt

a

l
"An essential program for stealth hacking. Access opens connection to neighbor nodes and allows you to install the Data Leech, Portal and Wraith programs without raising an alarm immediately."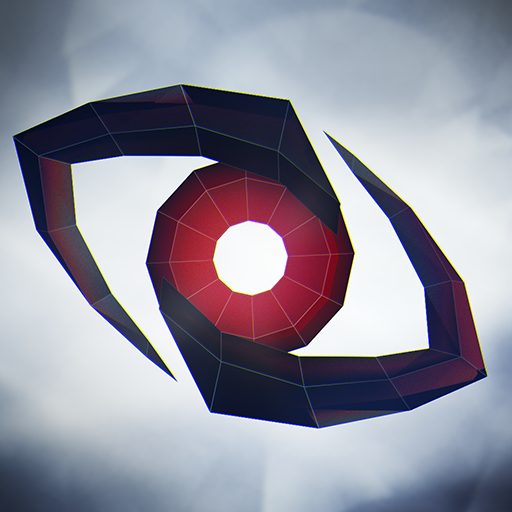 "This greedy malware speeds up the downloading of money, B-coins and Core databases. May be used even in stealth mode on nodes you have access to."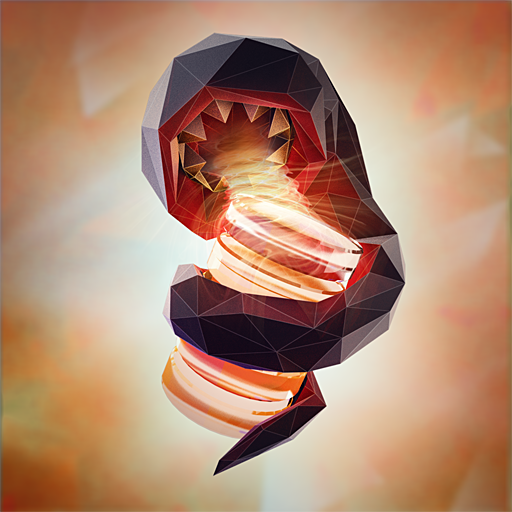 "Make a back door connection in stealth mode with the Portal program. A node with Portal installed becomes red. You may start your brute force attack from there."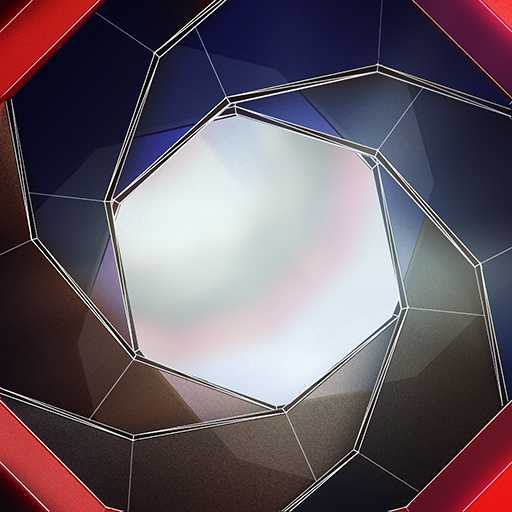 Access and data leeches are cheap and fast to make and use stealth mode. This makes it a great farming attack strategy.
Portals take a long time to deploy but by using access, portals can be deployed towards the back of your base, skipping past most of your defences.
There are a couple ways to defend against stealth attacks.
Firstly
, get a scanner and upgrade it fast. Having a scanner definitely helps with stealth attacks. A good high level scanner can completely shutdown attacks if the the attacker makes a small timing mistake. Scanners
don't stop access programs
.
Stealth attacks work by deploying stealth programs under visibility. When a stealth attack starts, the visibility bar starts at 0 and increases at a rate of 20visibility/sec.
When the visibility bar reaches 3600, the stealth attack is over
and the normal attack begins. Deploying certain programs will add to this visibility bar.
Example of the visibility bar. When the stealth attack starts, the bar starts at 0:
And ends at 3600:
Once it ends, it goes back to normal attack mode:
For example, level 1 data leech have a visibility of 28/s. This means that for every second the data leech is active (stealing money/b-coin) the bar gains 28 visibility. When the bar reaches 3600, the data leech and all other stealth programs are gone, deleted - and the stealth attack is finished.
As a defender, you want this bar to be raised as quickly as possible to limit the amount of stealth actions the attacker can do before the bar hits 3600.
Back to the scanner. The scanner has a multiplier e.g. 140%. When activity is detected 3 or less nodes away, the multiplier is added to the activity.
Using our example again with the 28/s data leech, if this is in range of a level 3 scanner with a multiplier of 140%, the data leech will now raise the bar 28 x 1.4/s. Which is 39.2/s.
So
scanners make the visibility bar raise faster
when it detects activity in range.
Secondly
, place the scanner 3 nodes away from the nearest netConnection. This makes sure that the stealth programs get scanned right from the start of the stealth attack.
Here's an example of what I mean.
See how the end of the pink connections end at the node connected to the nearest netConnection?
Thirdly
, upgrade your code gates and place them near your scanner for full effect. Code gate filters make it harder to put access programs on them. With a level 1 code gate, it has a filter of 75%. This makes access programs install 4x longer raising the visibility bar even higher. With a level 6 code gate, it has a filter of 80%, making the access program install 5x longer.
Here's some math to prove what code gates and scanners can do. Let's say we are trying to put one access program on 4 different things:
A normal node

not

in scanner range
A

code gate

not

in scanner range
A normal node in scanner range
A

code gate

in scanner range
This is just using a level 1 access hack at 162 visibility per second
Passive visibility is 20v/s
A normal node: 162v/s x 1 second deploy = 162v + 20v (passive) = 182 visibility
A level 1

code gate

: 162/s x 4 second deploy = 648 v + 80v = 728 visibility
A normal node in lvl4 scanner range: 162v/s x 1 second deploy x 150% multiplier = 243v + 20v (Note: scanner does not boost passive) = 263 visibility
A level 1

code gate

in lvl4 scanner range: 162v/s x 4 second deploy x 150% multiplier = 1092v + 80v = 1172 visibility.
As you can see, by just using a lvl4 scanner and a lvl1 code gate, we can increase the visibility rate by almost x7 with one stealth program! This is all done by careful positioning of your stealth defences.
For portals
, I find it's helpful to have two main groups of defences. First group as a choke point with about 1/3 of your defences + 1 sentry. Second group with the rest of your defences and storages. So if the attacker does manage to get to the back, you still have some defences at the back to fend off that portal.
It also helps to make sure that the attacker goes through
ALL
of your code gates. Code gates are just there to waste time, so make sure the attacker has to get through them to get to your defences/resources.
DON'T split your code gates.
It may look nice, but going through one code gate is easier than getting through two
Jeez, this post took over 4 hours to make XD
Hope this helps you guys in some way! Feel free to talk about more counters to combos in the comments
EDIT: Added portals
Special thanks to the
Hackers Wikia
for the pictures and the quotes
Join the Hackers discord if you want to discuss more with me:
https://discord.gg/qquYZ6H
Leave a comment if there's another hacking combo that is bothering you and I will update this post ASAP.